A productive solution to structure knowledge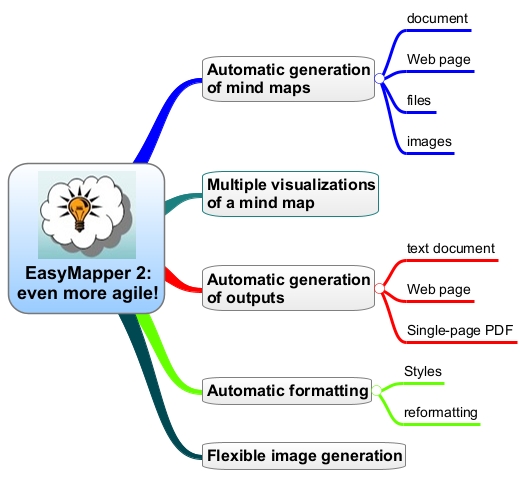 EasyMapper is a Windows application for creating mind maps, like the one in this page. Its focus is on productivity: it has automatic layout of topics, facilities for reformatting, diagramming, text cleaning. It also allows images, hyperlinks and annotations in topics.
Version 2.0 adds even more agility: automatic map generation mental, automatic generation of outputs, multiple views of the same mind map, quick reformat with styles.
To see a complete and structured list of the program's features, see Resources.
Download and try EasyMapper for free.